Moving and Storage Company
Welcome to Universal Movers
The Best Moving and Storage Company in San Francisco Bay Area, California
Planning a local move or long distance move? Want to experience great customer service from professional movers? Or is it about vehicle transportation? Universal Movers LLC has got you covered.
Experience our great service!
Request a free moving quote.
Efficient, smooth and affordable local moves around Bay Area or within 40-mile range on the moving day.
Safe and secure long distance relocation and vehicle delivery across San Francisco and other states; cheap international moving services across many locations in Canada.
Secure and safe storage location nation wide. Store your belongings in state-of-the-art settings.
Residential and Commercial Moving Services
Universal Movers LLC never compromises on professionalism. In our moving company, customers always come first. But what it takes to be the best residential and commercial moving service?
Professional guys who can accomplish any moving job
Exceptional customer support
Ability to accommodate you when you need temporary storage
Our professional movers specialize in packing, loading, heavy lifting and storing items with optimum safety. We have the movers, packers and storage in your area with expertise to complete your move on time and within your budget.
Our goal is to offer you a flat pre-determined fee on all our moves. We employ no tricks to pad our bills! Everything is in writing and agreed upon ahead of time.
Visit our website or type Universal Movers on your browser to find us. We can move your family stuff or office equipment to any destination in the world.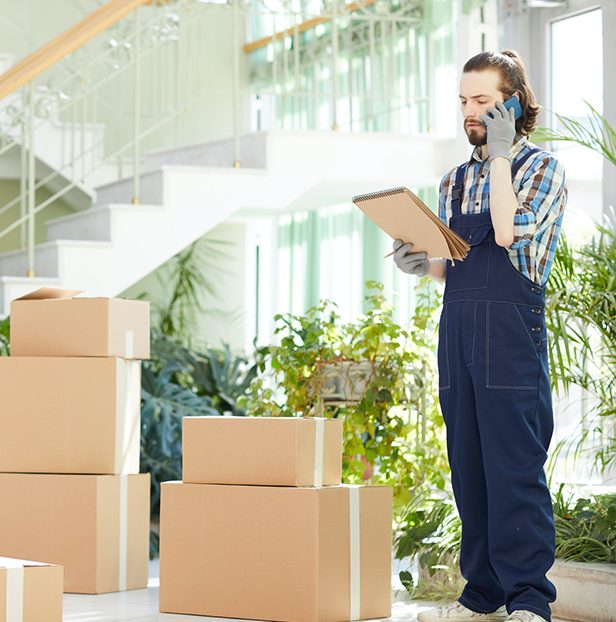 Packing Made Easy: Eco-Friendly Material
Besides the staff, there are other features that helped Universal Movers stand out among other moving companies – and packing material is one example of that.
A Moving Box & Packing Material tip like most corrugated products, cardboard boxes , made from wood pulp, often referred to as cellulose. Corrugated paperboard box cellulose material is easily recycled.
However, before you put your used boxes out by the curb to be picked up for recycling, consider recycling your moving boxes right at home. Your packing boxes can be flattened and used to make a natural, earth-friendly garden bed.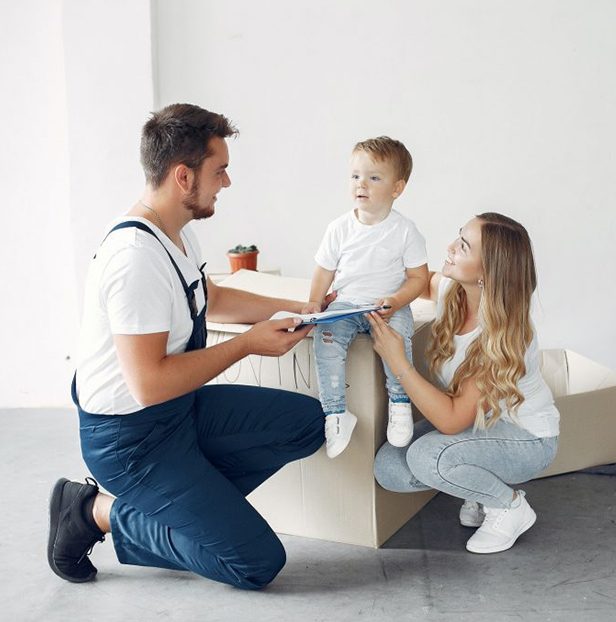 Our Special Flat Rate Pricing!
Many movers charge a per pound per mile tariff price for long distance moves. They will then add on additional costly charges including packing services, moving supplies, long carries, stairs, crating of odd shaped items, and more. Their final bill may be a big surprise! 
At Universal Moving and Storage, however, we charge one flat fee based on a per mile per pound figure. If we are moving you from Maryland to Miami, for example, we charge .55 per pound. This tariff figure includes the cost of packing, moving supplies, long carries, stairs, crating etc.
With us there are no surprises, and you can know ahead of time how much you will be paying when the move is complete.
Universal Movers LLC comprises energetic and professional team with years of experience on their back. Here's what you're going to get by hiring us:
Industry-wide knowledge
Insured services
Right moving tools
Experience of working with businesses from different sectors
There's not much you can do when you run out of supplies. To avoid delays in packing, contact Universal Movers to get the right packing material, and in good volume too. Besides, our packers can do the job as we have experience in packing different types of items.
These are the packing services you should expect:
Furniture packing
Household item packing
Office equipment packing
Fragile items packing
Loading heavy stuff is not everyone's cup of tea. Plus, no one wants to hurt himself or cause any damage to the property. So, instead of doing it with your non-professional friends or someone from the neighborhood, hire Universal Movers for safe and secure loading and unloading.
Here's what you'll get:
Professional laborers (manual loading)
Heavy lifting (Machine-assisted loading)
Tactful placement of your belongings
Spacious moving storage
Insured labor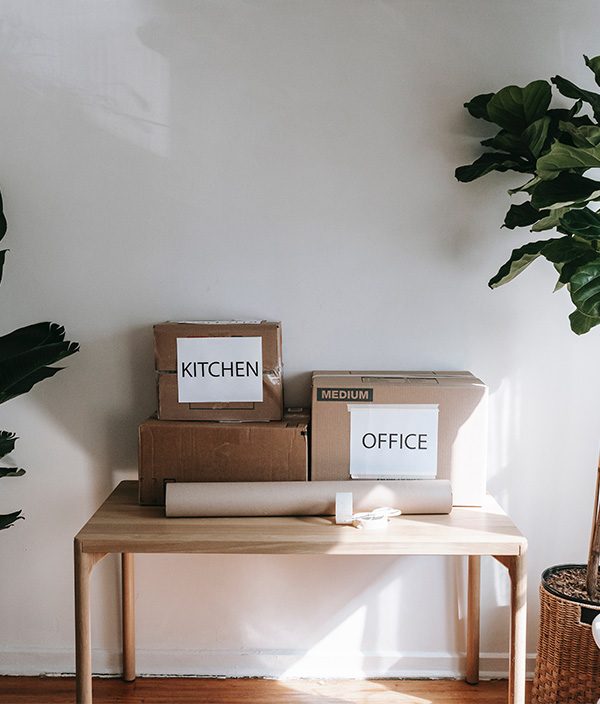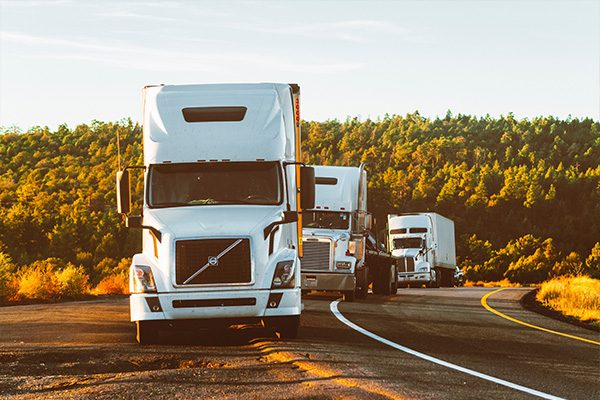 Hassle-Free Transportation
Transportation is the most important factor in any move. And to make your move stress-free, you need the right size of container or truck where you can keep everything, and it won't feel too expensive at the same time.
We have one of the best moving truck fleets in San Francisco to accommodate you. And if you have special items, such as vehicle, antiques, paintings, or musical instruments, our special vehicle shipping service can take care of that.
Access to Temporary Storage Facilities
We understand you don't want to take the mess along with you to the new site. If getting rid of the old items seems difficult, and the moving day is near, you can opt for our temporary storage facilities. Once you get settled, you can collect your items from us.
Moving a business requires in-depth information about the products one has, what extra items to be relocated, and when. Based on these essentials, our company plan an ideal relocation package according to your preferences.
We understand you don't want your sales to get affected by the move. Rest assured that you'll be impressed with our business moving services.
Hiring Universal Movers LLC for Long Distance Moves
Universal Movers LLC is the leading business with registered trademarks in the Bay Area, San Francisco, California. Plus we offer high level of transparency to our customers, giving them an opportunity to registered their complaints or praises on the best platforms:
We comply with the rules specified by the Department of Transportation
We are listed on review platforms and popular websites like Yelp, Better Business Bureau
You can choose the best insurance plan for your furniture, vehicle or antique item, provided by the leading companies
Low-cost Moving Day Solutions
Our moving business offers the cheapest local and long distance moves in the entire San Francisco, no matter you have a family or business to relocate. Plus, you'll be in for exceptional support from the Universal guys throughout the relocation process.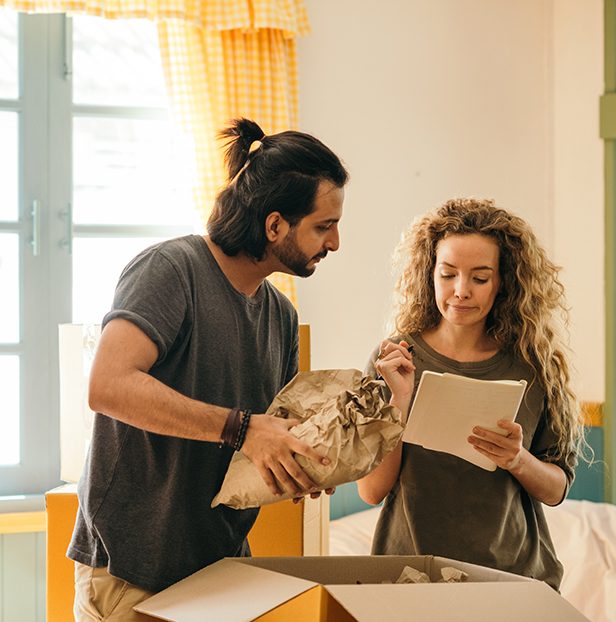 Whether it's about moving a family or getting a delivery of your vehicle, you can rely on the support and services offered by Universal moving business.
Request a quote for your local move or international shipment.
We are ready to help you. Call Us now